Welcome to bucksimpson.com, your source for real estate information on buying and selling real estate property and more!
"The Bucksters" Famous Seasonings!!!
At bucksimpson.com you can find information on local schools, weather, local information, links and other local resources for the Northern Virginia area and its surrounding communities.
I stick to a basic rule of thumb when it comes to real estate. I do not take every home for sale. I do not work with every buyer. I limit myself to a few listings at a time so that I can devote the required time to each one. Same with buyers. I cannot work with 30 at one time. I do not have assistants so you get me and all of me. Let the so called "fast food agents" work those loads and sell billions and billions of homes. Keep in mind, the product of that philosophy; cheap fast food at a fast pace. I'm more of the Ruth Chris, Morton's type of person. Same price but way better service. I have had some of the super agents tell me that it is all in the volume! Well, I'm the guy that wants quality over quantity. I hope you do too.
I can assist you with a variety of real estate services, such as assisting buyers to find their next Northern Virginia real estate property or home, and assisting sellers in selling their home or real estate property and getting the most for their real estate property. I also help folks with rentals as well as property management.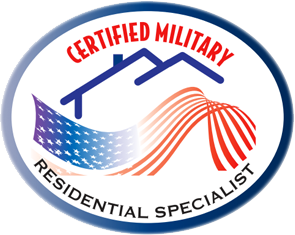 Are you looking to buy real estate?
Are you looking for something particular? Please let me assist you find your next home by completing our VIP Home Request form. I will send you listings that match your criteria as soon as I get them. I can also set up an automatic email from the MRIS system. Real homes in real time! Why search for yourself when I can set up the realtor computer to email you homes seconds after they hit the market.
Are you selling real estate?
Need to know how much your home or real estate property is worth? Feel free to request a FREE Home Value Request. Tell us a little about your home or real estate property and we will let you know how much you can expect to earn from your property.

Buying or selling your next home or real estate property can be the single the most important transaction in your life, therefore it is important you work with someone who has the experience, professional expertise and integrity to make your next real estate transaction pleasurable and stress-free. I have been in real estate since 1996. Please visit the "About Buck" button on the left and go to "Raving Fans" to see what others have said about me. Then you will know you have found the right agent for you!
If you have further questions about the Northern Virginia area or real estate markets, please don't hesitate to call me at 703-314-7105 or
send an email
.
Licensed in the state of Virginia.